Is your blog is disarray? Schedule lagging, to-dos building up, or feeling unorganized? Then join the Spring 2018 Bloggiesta from March 19-25 and tidy up your blog!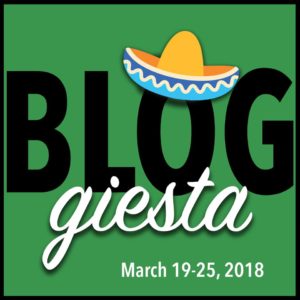 What is Bloggiesta?
Bloggiesta is an online party where you can find blog organization tips, take challenges to learn new things, and — best of all — meet some awesome bloggers!
If you are interested, post a to do list like the one below and then link to the Spring Sign Up page. Explore more information at that page.
My 2018 Bloggiesta To Do List
Create a mini-challenge about blog security and post it.
Participate in other mini-challenges
Update the Bestseller Code 100 Reading Challenge Book List into October.
Participate in a Twitter party, particularly the one(s) on organization
Cross-post some reviews to GoodReads, etc.
Visit and comment on other Bloggiesta participants' blogs
 Revise this list as necessary
If you're interested, I will be pinning to my Bloggiesta Wisdom Pinterest Board throughout the week.
Time to get busy.
Hope you all have a fun and productive Bloggiesta.