I have a strong love/hate relationship with Tana French's novels. I love her writing, especially her pitch perfect dialogue and feel-like-you-are-right-there settings. On the other hand I hate her characters, who are often unreliable narrators sinking down on some sort of negative character arc. They are slippery and slimy, and leave me feeling dissatisfied.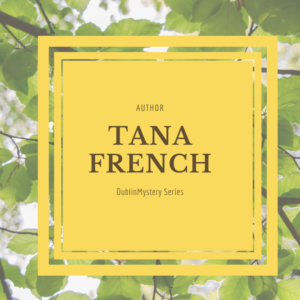 Although the Dublin Murder Squad books are loosely called a series, the main characters change from book to book.
In The Woods* by Tana French
Dublin Murder Squad Books
In the Woods (2007) reviewed for The Bestseller Code challenge
The Likeness (2008) -see below
Faithful Place (2010)
Broken Harbour (2011)
The Secret Place (2014) – Loved this one, see review
The Trespasser (2016)
Stand Alone Novels
The Witch Elm (2018) -see below
The Searcher(2020) – Reviewed and like this one.
The Likeness (spoilers)
The premise completely spoiled this one for me. It was so unrealistic that I couldn't suspend my disbelief. Plus the undercover detective trapped in a house with a potential killer was more claustrophobic than chilling.
Yes, I disliked the book, but I keep picking up and reading more by this author.
The Witch Elm (spoilers)
Saw it on the shelf at the library and couldn't leave it there. The main character, Toby Hennessy, proves that he'll go along with shady dealings early in the book. After he sustains a severe beating and loses parts of his memory (another unreliable narrator!), he's not at all sure what criminal acts he might have done in the past. Let's just say his behavior slides downhill from there. Plus he loses his wonderful girlfriend, the only bright spot in the whole book.
On the other hand, the writing is superb. Stephen King describes French's writing as "smooth, almost satiny prose." Like ice cream, it is beyond delicious and addictive.
Which is why I picked up The Secret Place for my TBR pile this week. I just can't help myself.
###
About Author Posts:
Because I read a lot of mysteries, I've been trying to come up with a better system to keep track of which novels I've finished. I thought blogging would help, which it does, but I don't always review everything I read. To get more organized, I've decided to create a series of author posts with lists of novels and links to my reviews. I plan to edit these pages as needed.