After seeing this incredible ZOOM video, I knew I had to get started reading Kathy Reichs novels again.
Wow, she had the manuscript for her first novel accepted after her very first submission to a publisher. That never happens!
Years ago I read several of the series from the library, but I didn't keep a record of which ones. It is time to start over.
The Temperance Brennan series
1. Déjà Dead (1997)
2. Death du Jour (1999) -shelf
3. Deadly Decisions (2000)
4. Fatal Voyage (2001)
5. Grave Secrets (2002) -shelf
6. Bare Bones (2003)
7. Monday Mourning (2004) -shelf
8. Cross Bones (2005)
9. Break No Bones (2006)
10. Bones to Ashes (2007)
11. Devil Bones (2008) -shelf
12. 206 Bones (2009)
13. Spider Bones (2010) (Also published as Mortal Remains)
14. Flash and Bones (2011)
15. Bones are Forever (2012)
16. Bones of the Lost (2013)
17. Bones Never Lie (2014) -shelf
18. Speaking in Bones (2015)
19. The Bone Collection (2016) – A short story collection including First Bones (a prequel to Déjà Dead), Bones in her Pocket, Swamp Bones and Bones on Ice.
20. A Conspiracy of Bones (2020)
21. The Bone Code (2021)
Note:  Kathy Reichs also co-wrote a MG series with her son Brendan Reichs, which you can see on his website.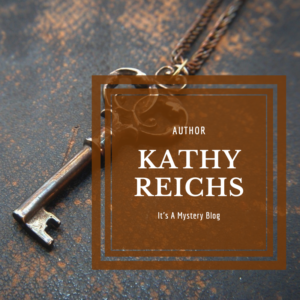 ###
About Author Posts:
Because I read a lot of mysteries, I've been trying to come up with a better system to keep track of which novels I've finished. I thought blogging would help, which it does, but I don't always review everything I read. To get more organized, I've decided to create a series of author posts with lists of novels and links to my reviews. I plan to edit these pages as needed.