I've decided to re-read some of Agatha Christie's novels. I started with the oldest I have on the shelf, The Seven Dials Mystery (1926) by Agatha Christie for Book Beginnings on Fridays.
Book Beginnings is a fun meme hosted by Rose City Reader blog. To participate, share the first sentence or so of a novel you are reading and your thoughts about it. When you are finished, add your URL to the Book Beginnings page linked above. Hope to see you there!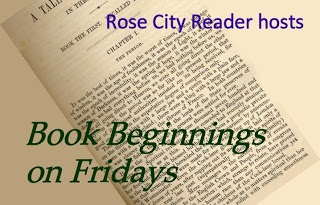 The Seven Dials Mystery* by Agatha Christie
(*Amazon Affiliate link)
Summary:  Among the members of the house party, Gerry Wade was most likely to oversleep. When the other guests decide to play a prank on him by setting a series of alarm clocks, things take a much darker turn.
Although this novel features the recurring character Superintendent Battle, according to notes I read it was meant to be lighter than Christie's previous works (not as tightly plotted).
First Sentence:
That amiable youth, Jimmy Thesiger, came racing down the big staircase at Chimneys two steps at a time. So precipitate was his descent that he collided with Tredwell, the stately butler, just as the latter was crossing the hall bearing a fresh supply of hot coffee.
Discussion:
After only two lines, I want to keep reading  to find out what happens.
I'm impressed how well the beginning reveals the setting and time of day without making that the central focus.

56
The Friday 56 is hosted by Freda's Voice. The premise is simple. Turn to page 56 in the book and pick a quote.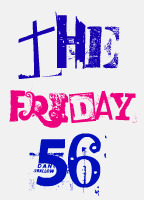 "Dead! But he always seemed so fit."
That says it all.
Are you an Agatha Christie fan? Have you read any of her books lately? Who is your favorite of her characters?