Today I'm reading Among the Shadows by Bruce Robert Coffin for Book Beginnings on Fridays.
Book Beginnings is a fun meme hosted by Rose City Reader blog. To participate, share the first sentence or so of a novel you are reading and your thoughts about it. When you are finished, add your URL to the Book Beginnings page linked above. Hope to see you there!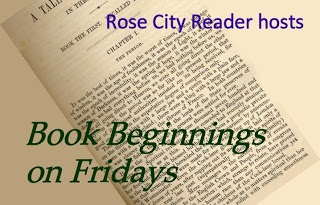 Among the Shadows by Bruce Robert Coffin
(*Amazon Affiliate link)
Summary:  When a retired cop is murdered while in hospice, Detective Sergeant John Byron struggles to find a motive. Why would someone kill a man already so close to death? When second ex-Portland police officer is killed, Byron realizes the cases are linked and that if he doesn't solve the murders quickly, more cops might die.
First Sentence:
The bitter stench of urine and impending death permeated the small dingy bedroom. Hawk stood next to the bed, looking down at O'Halloran.
Thoughts: 
I have to admit that first bit made me feel a bit squeamish. What about you?
Because we meet the victim and the killer pretty much in the first sentence of the book, this is not a traditional mystery. The publisher calls it a thriller.

56
The Friday 56 is hosted by Freda's Voice. The premise is simple. Turn to page 56 in the book and pick a quote.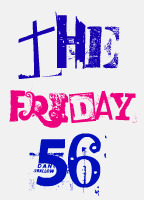 Retired Detective Ray Humphrey, one of Byron's oldest and dearest friends, had always said:  "If you find your train derailing during the course of the investigation, the best thing you can do is go back to the beginning."
Discussion:
I recently watched a webinar featuring Bruce Robert Coffin, who — like his fictional protagonist –is a retired detective sergeant from Maine. I was impressed by what he said during the talk, so I picked up his first two books.  If you like police procedurals,  this is a good choice. You can tell the guy knows his stuff and isn't afraid to put it on the page.
You can't tell from the excerpts, but the Portland, Maine setting adds a dimension to the story, too.
What do you think? Would you keep reading?