Today let's look at The Pyramid of Mud by Andrea Camilleri and translated by Stephen Sartarelli for Book Beginnings on Fridays.
Book Beginnings is a fun meme hosted by Rose City Reader blog. To participate, share the first sentence or so of a novel you are reading and your thoughts about it. When you are finished, add your URL to the Book Beginnings page linked above. Hope to see you there!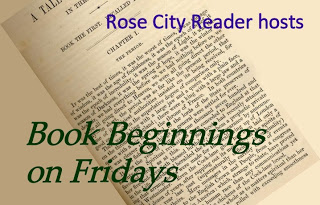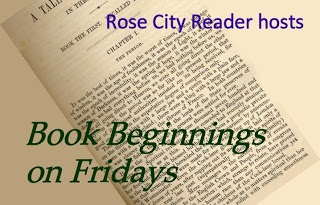 The Pyramid of Mud by Andrea Camilleri
(*Amazon Affiliate link)
Summary:  When someone shoots accountant Giugiù Nicotra  in the back on a construction site, the victim crawls into a water supply tunnel. Inspector Montalbano comes to investigate and soon begins to wonder if the place Nicotra died was supposed to send a message.
Note:  Author Andrea Camilleri is currently 92 years old and is still writing.
First Sentence:
The thunderclap was so loud that not only did Montalbano suddenly wake up in terror, but he gave such a start that he nearly fell out of bed.
Discussion:
I always wonder about translations. How much freedom does the translator have? For example, in this one I wondered about the "not only, but" construction, which seemed like it should be "not only, but he also"?
I haven't read any Inspector Montalbano mysteries before. I picked up this copy from our local library's new mystery display. The books in the series seem to be quite popular. Now I wonder whether I should go pick up the first one before going any further with this one.
What do you think? Have you read any mysteries in this series? Should I read it in order?