Let's take a peek into Mia P. Manansala's Arsenic and Adobo for Book Beginnings on Fridays.
Book Beginnings is a fun meme hosted by Rose City Reader blog. To participate, share the first sentence or so of a novel you are reading and your thoughts about it. When you are finished, add your URL to the Book Beginnings page linked above. Hope to see you there!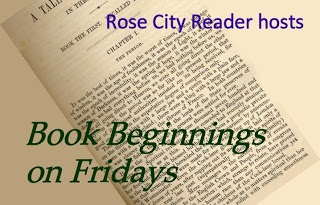 Arsenic and Adobo* by Mia P. Manansala
(*Amazon Affiliate link)
Summary:  When her ex-boyfriend writes critical reviews of her aunt's struggling restaurant, Lila Macapagal is irritated. When he eats at the same restaurant and then dies, she is forced to prove she wasn't the one who was out for revenge.
First Sentence:
My name is Lila Macapagal and my life has become a rom-com cliché.

Not many romantic comedies feature an Asian-American lead (or dead bodies, but more on that later), but all the hallmarks are there.
Discussion:
Mia P. Manansala has been a featured speaker in several author events I've attended lately, so I had to read her book.
I love the light and humorous voice of Lily.  The rest of the page sums up her back story in a few funny lines.
56
The Friday 56 is hosted by Freda's Voice. The premise is simple. Turn to page 56 in the book and pick a quote.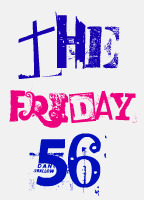 I checked my watch and saw I had a couple of hours to kill before calling on Ninang June. There was only one thing I knew would get me out of this funk, so I hopped in the car and headed home.

It was time to bake.
There's a protagonist after my own heart!
On the next page she bakes a calamansi-ginger pie. If you aren't familiar with some of the terms, no worries. The author has included a Glossary and Pronunciation Guide in the front and recipes in the back. Calamansi is a type of citrus. It is also called a Philippine lemon.
Now I'm hungry.
What do you think? Have you read Arsenic and Adobo? Would you like to give it a chance?