The topic for Top Ten Tuesday this week — hosted by That Artsy Reader Girl blog — is Auto-Buy Authors.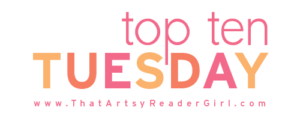 Auto-buy authors are the ones that you absolutely must buy a copy whenever they publish a new book. It's a given.
1. When author J. Todd Scott publishes a new book, not only am I willing to  buy it, but I'm willing to pay full price at a bookstore  so I can have it signed.
2. I share Michael Connelly's novels with my stepfather, so I always purchase a copy.
(*Amazon Affiliate link)
3. I have spent a pretty penny on Louise Penny's novels over the years.
A Better Man (2019) – coming in August

4. I'm a sucker for Sujata Massey's mysteries. Love the settings.
The Pearl Diver* by Sujata Massey

5. J. T. Ellison's twisty action-packed novels are a blast to read.
Tear Me Apart
No Longer Auto-Buy:
6. J.K. Rowling used to be an auto-buy author for me, but her last one written as Robert Galbraith (Lethal White, link to review) had some huge flaws, so I'll wait for reviews before buying from now on.
Lethal White* by Robert Galbraith
(*Amazon Affiliate Link)
I wish some of these authors were still available:
7. The Mrs. Pollifax series by Dorthy Gilman is unbeatable.
The Unexpected Mrs. Pollifax*by Dorothy Gilman
(*Amazon Affiliate link)
8. Rex Stout's Nero Wolfe series stands out.
9. Agatha Christie was the grande dame of mysteries.
10.  P.D. James novels took you on a journey, sometimes fast, but usually leisurely.
This was another fun prompt.
Do you have any authors you enjoy so much that you auto-buy their books?