Let's take a look at Michael Connelly's Dark Sacred Night for Book Beginnings on Fridays.
Book Beginnings is a fun meme hosted by Rose City Reader blog. To participate, share the first sentence or so of a novel you are reading and your thoughts about it. When you are finished, add your URL to the Book Beginnings page linked above. Hope to see you there!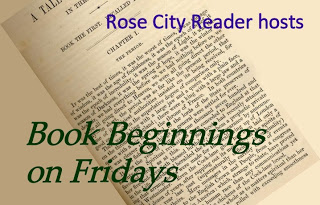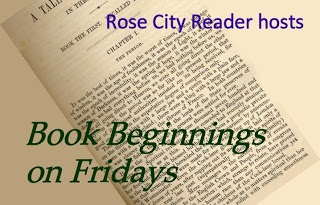 Dark Sacred Night* by Michael Connelly
(*Amazon Affiliate link)
Summary:  When Detective Renée Ballard, who works the night shift in Hollywood, runs into retired detective Harry Bosch rummaging through department case files she tells him to leave. Curious, she opens the files and discovers he was digging into in an unsolved murder of a teenage runaway.  What she reads about the case hooks her and soon she reluctantly joins Bosch in  the investigation
First Sentence of Dark Sacred Night:
The patrol officers had left the front door open. They thought they were doing her a favor, airing the place out. But that was a violation of crime scheme protocol regarding evidence containment.
Discussion:
Connelly introduced Renée Ballard as a stand alone character in the novel The Late Show last year.  Now he's teamed her up with the character of his longest running series, Harry Bosch. I have a feeling sparks are going to fly between the two detectives, but not the romantic kind.
My stepfather introduced me to Michael Connelly. His books stand out as police procedurals because he obviously does his research to keep up with the latest crime fighting techniques.
What do you think? Have you ever read a mystery/police procedural by Michael Connelly?