Are you looking for new novels to read for summer? Four of the authors on The Bestseller Code best 100 list (our ongoing reading challenge) have books coming out.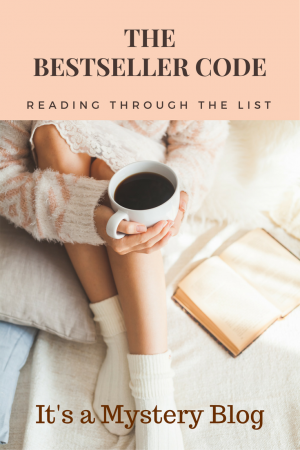 Let' take a look at them in the order we have been reading, starting with Number 100.
We read Dennis Lehane's Shutter Island starting on November 7, 2016.  In the novel, U.S. Marshal Teddy Daniels travels to the Ashecliffe Hospital for the Criminally Insane on Shutter Island to find out what has happened to a woman who mysteriously disappeared. As the investigation deepens, Daniels uncovers more questions than answers.
Lehane's newest, Since We Fell*, was released May 9, 2017. It features Rachel, who suffers from agoraphobia and panic attacks. What happens when she spots her husband somewhere he isn't supposed to be?
Want to find out more? There's an interview with Dennis Lehane and book excerpt at Here and Now.
#####
We read Number 93, which was Elizabeth Strout's Pulitzer-Prize winning collection of short stories, Olive Kitterage, starting February 13, 2017.
Her newest, released April 25, 2017, is also a collection of short stories.
Anything Is Possible* by Elizabeth Strout
There's an informative article about it in The New Yorker.
#####
We'll be reading Number 86, John Sandford's Easy Prey, in a few weeks.
His newest in the series, Golden Prey*, came out April 25, 2017
John Sandford discusses his most recent book at a book signing at Poisoned Pen Bookstore.
#####
Finally, we have Paula Hawkins, who wrote Number 45, The Girl on the Train.
Her new novel, Into the Water*, came out May 2, 2017.
Paula Hawkins  recently chatted live on FaceBook, sponsored by USA Today Life.
Looks like some great new novels to pick up for your summer reading.
Have you spotted any new books by authors on our list?