Today's review of February Fever by Jess Lourey is part of the reading challenge called Calendar of Crime 2020 hosted by Bev at My Reader's Block.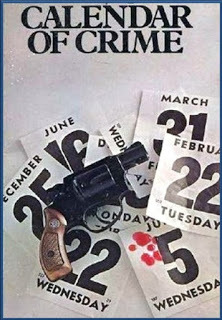 Month: February
February Fever: Hot and Hilarious* (A Mira James Mystery) by Jess Lourey
(*Amazon Affiliate Link)
Summary:  In a sly nod to Agatha Christie's Murder on the Orient Express, a trip to a conference for private investigators in Portland leaves Mira James trapped on a train with a murderer on board. It is soon apparent that some of the passengers are hiding their true identities. Will she be able to figure out who the killer is before someone else dies?
Check out my discussion of the first scene for Book Beginnings.
Review with Possible Spoilers
Lourey has a deft touch with character development. Her main character, Mira, is bright and curious with just the right amount of self effacement. Mira's sidekick Mrs. Berns is a hoot.  Although she is impulsive and spews one liners, she's also believable and her quirks are never too much over the top. You probably know someone like her.
The plotting/pacing of the novel isn't quite as strong, or perhaps just didn't conform to mystery norms. For example, typically with a mystery, the crime is often revealed near the beginning of the book. In this novel, the story had moved along before the mysterious death. I got so hooked on the characters, however, I was willing to plow through the slower, longer-than-expected set up.
Even though I picked this novel purely because it had February in the title and it fit the challenge criteria, I enjoyed it immensely. I am going to find the rest of the series, and — although this worked perfectly as a stand alone — I'm going to start with the first, May Day.  Maybe that will be my challenge book for May.
In the video below Jessica Lourey reveals why she started writing these novels (be prepared, it is heart wrenching), and encourages others to write as well.  She calls it using fiction to rewrite your life.  Wow. Well worth the few minutes to watch.
This amazing story is already way more than I expected to get out of the reading challenge.
What do you think?