Let's take a look at Hotel on the Corner of Bitter and Sweet by Jamie Ford from a writer's perspective.
This post contains spoilers.
Hotel on the Corner of Bitter and Sweet* by Jamie Ford
Summary:  In Jamie Ford's debut novel, main character Henry Lee discovers an artifact that takes him back to Seattle's Japantown just before the beginning of World War II. He had been friends with a Japanese American girl who was sent to an internment camp with her family and he believes the artifact belongs to her.
Plot
The story moves back and forth between two timelines, one in 1986 and and one in 1942 (with a brief hop to 1945). Jamie Ford deftly intertwines the two until in the end they become one.
Characters
Hotel on the Corner of Bitter and Sweet has a limited number of characters. The protagonist is Henry Lee, an American of Chinese descent. During the 1942 timeline he befriends Keiko Okabe, a girl of Japanese descent who considers herself to be American and doesn't speak Japanese. Henry's father serves as an antagonist. His father came directly from China and has a strong bias against the Japanese because they had invaded China during the World War II. Another antagonist is a bully from school named Chaz. Other characters from that timeline are his friend and protector, Sheldon, and a mentor of sorts, Mrs. Beatty.
In the 1986 timeline, Henry interacts mostly with his son Marty and Marty's fiancee, Stephanie. Henry had recently lost his wife Ethel, which is in a lot of ways an inciting incident.
Setting
The physical setting is Seattle, shaped by the times. As Karen pointed out in her review, the hotel in the title, Hotel Panama, sets at the interface between Chinatown and the Japanese community. In 1942 few — other than Keiko and Henry — cross the border.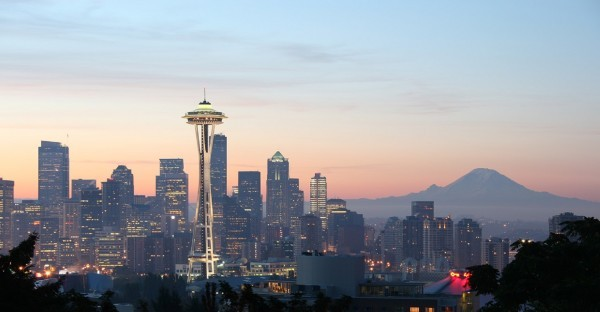 Photo via Visualhunt
Discussion
The title is appropriate. It is a bitter tale because of the extreme racial prejudice that drives people apart, but it is also a sweet tale because of the young love that transcends prejudice.
The end the story holds no surprises, but wraps up in a satisfying way. It was a bit disappointing Henry didn't solve the "mystery" of what happened to Keiko himself. That role fell on future daughter-in-law Stephanie and Marty. Perhaps Jamie Ford didn't want Henry to seem disloyal to Ethel. In the 1942 timeline, he had been exceedingly brave to be with Keiko so it was surprising he was so passive in 1986, except when viewed in light of the personal cost of his wife's lingering illness and death.
The historical part of the book is fascinating. I have read other books about the Japanese American Internment and have visited a site of one of the camps near my former workplace in Arizona. I knew some of the things, like that some of the Japanese Americans left the camps to fight in the war, but other details were new. People familiar with the history of the time will probably still enjoy it.
There were a few historical accuracy blips, but mostly from the later timeline. Other reviewers have pointed out that there weren't computers or CDs in 1986, as mentioned in the hospital scene. It is interesting that the 1942 timeline seemed tighter and more accurate. I must admit I shy away from writing historical fiction because I know I'd find it difficult to remain true to another time. Readers of historical fiction are bound to find and point out those kind of discrepancies.
Overall, Hotel on the Corner of Bitter and Sweet takes on a difficult topic in a meaningful way. Be prepared to be charmed.
Have you read Hotel on the Corner of Bitter and Sweet by Jamie Ford ? We'd love to hear your thoughts.
Join us on social media:
__________________
What are we reading next?
If you ever have questions about what we are reading next or when we're starting the next discussion, check the 100 Book List tab in the navigation bar at the top of the blog. Links in the list go to the landing page from this blog where the discussion starts. However, this is an open-ended challenge so feel free to jump in with any of the books at any time after the discussion begins.
The next book is number 82. The Silent Wife by A. S. A. Harrison (2013) – Discussion begins July 24, 2017
Genre: Psychological Thriller