My husband has been reading through the J.A. Jance's J. P. Beaumont series, so I thought I'd join him with Justice Denied  for Book Beginnings on Fridays.
Book Beginnings is a fun meme hosted by Rose City Reader blog. To participate, share the first sentence or so of a novel you are reading and your thoughts about it. When you are finished, add your URL to the Book Beginnings page linked above. Hope to see you there!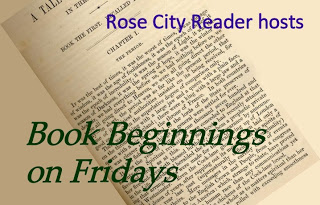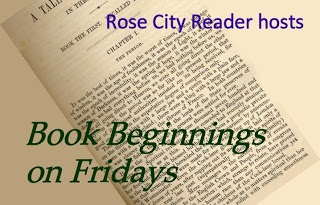 Justice Denied by J. A. Jance
(*Amazon Affiliate link)
Summary:  When a former drug dealer and ex-con is murdered, J.P. Beaumont expects the perp is another drug dealer taking out the competition and wonders why his boss wants the investigation kept confidential. At the same time his detective lover is asked to keep her investigation of the deaths of registered sex offenders quiet, too. As they begin to realize the two cases are related, they discover their assignments are leading them into something much more sinister than they had first suspected.
First Sentence:
LaShawn Tompkins saw the sole white woman, a nun, huddled under her umbrella in the pouring rain as he turned the decrepit Windstar van off Rainier Avenue South onto Church Street.
Discussion:
The Beaumont novels are set in Seattle, which explains the rain. I just looked it up, and Rainer Avenue is an actual street in Seattle. Those details give the reader a strong sense of place. What other words catch your attention?
J. A. Jance is a well-known author here in Arizona. I've seen her speak a number of times and have enjoyed both her Detective J.P. Beaumont series and her Sheriff Joanna Brady novels, which are set in Bisbee, Arizona.
Have you read anything by J. A. Jance?
What do you think? Would you keep reading?