Let's take a look at the extraordinary true crime tale The Feather Thief:  Beauty, Obsession, and the Natural History Heist of the Century by Kirk Wallace Johnson for Book Beginnings on Fridays.
Book Beginnings is a fun meme hosted by Rose City Reader blog. To participate, share the first sentence or so of a novel you are reading and your thoughts about it. When you are finished, add your URL to the Book Beginnings page linked above. Hope to see you there!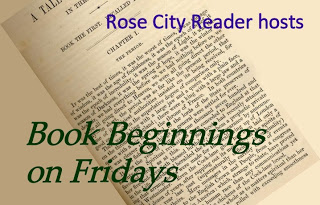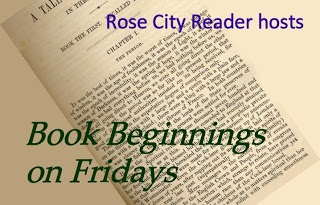 (*Amazon Affiliate link)
Summary:  Kirk Wallace Johnson investigates the theft of 299 irreplaceable bird specimens from the British Museum of Natural History. On the surface doesn't seem like a spectacular crime, but what he discovers is an obsession with fly-tying, and a blatant disregard for the value of nature, history and science.
In an interview at This American Life,  Johnson reveals his life was threatened while he researched the book. He and his interviewer also throw around some hilarious bird-related puns.
First Sentence of Prologue:
By the time Edwin Rist stepped off the train onto the platform at Tring, forty miles north of London, it was already quite late.
I like how he answers who, where, and when in the first sentence.
First Sentence of Chapter One
Alfred Russel Wallace stood on the quarterdeck of a burning ship, seven hundred miles off the coast of Bermuda, the planks heating beneath his feet, yellow smoke curling up through the cracks.
Discussion:
That must have been terrifying!
I've seen this book on several "best of true crime" lists. I'm looking forward to reading it.
What do you think? Have you read The Feather Thief? Would you like to read it?