One of my favorite authors,  Lisa Lutz, has a new book coming out in August called The Swallows. To tide me over I grabbed one of her Spellman series, The Last Word  for Book Beginnings on Fridays.
Book Beginnings is a fun meme hosted by Rose City Reader blog. To participate, share the first sentence or so of a novel you are reading and your thoughts about it. When you are finished, add your URL to the Book Beginnings page linked above. Hope to see you there!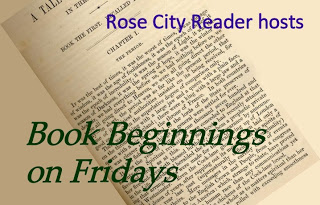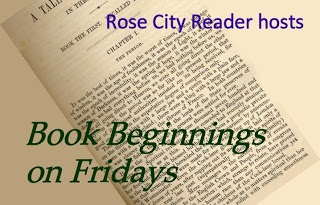 The Last Word by Lisa Lutz
(*Amazon Affiliate link)
The Spellmans are an unconventional family (read dysfunctional) of private investigators who often spend more time investigating each other than criminals.
The great thing about the series is that that you could feel comfortable recommending them to a young adult or even your mother because they are devoid of violent murders. Plus, they feature plenty of laughs.
Summary:  In the last novel, Isabel Spellman has staged a coup and taken over her family's PI business, but nothing is going as planned. As she struggles to keep the business afloat, a former client accuses her of embezzlement and if she doesn't clear her name, she could lose everything.
First Sentence:
Memo

To All Spellman Employees:

Pants are mandatory.
Footwear is encouraged,

Signed,
The Management
Discussion:
That certainly sets the tone for the novel. Sounds like some of Isabel's family members are protesting her takeover in creative ways.
What do you think? Have you read one of Lisa Lutz's novels?

The paperback version is called Spellman Six: The Next Generation. That's a bit confusing if you are trying to read them in order.