Today I'm starting After Anna by Lisa Scottoline for Book Beginnings on Fridays.
Book Beginnings is a fun meme hosted by Rose City Reader blog. To participate, share the first sentence or so of a novel you are reading and your thoughts about it. When you are finished, add your URL to the Book Beginnings page linked above. Hope to see you there!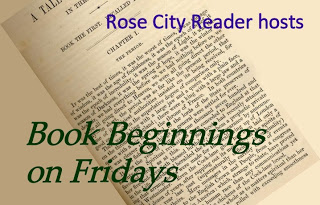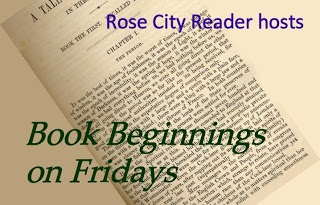 After Anna by Lisa Scottoline
(*Amazon Affiliate link)
Genre:  Domestic thriller
Summary:  After Maggie Ippolitti marries Dr. Noah Alderman and becomes mother to his young son Caleb, she is surprised when she gets a call from her long-lost teenage daughter, Anna. She and her husband are happy to welcome Anna into their family, but things do not go smoothly. Before long someone murders Anna and the police accuse Noah. Maggie must put aside her grief and search for the truth about what really happened.
First Sentence:
Dr. Noah Alderman watched the jurors as they filed into the courtroom with their verdict, which would either set him free or convict him of first-degree murder. None of them met his eye, which was a bad sign.
Discussion:
The chapters skip back and forth in time. This one is labelled "Noah, After." The next is "Maggie, Before."
I hope this is a fast read. I signed up to attend a conference in the fall and, because I want to to read a novel written by each of speakers, my TBR pile just became a TBR skyscraper.
Have you read anything by Lisa Scottoline? What do you think?