Today we're reading a slow-paced mystery, The Curse of La Fontaine by M. L. Longworth for Book Beginnings on Fridays.
Book Beginnings is a fun meme hosted by Rose City Reader blog. To participate, share the first sentence or so of a novel you are reading and your thoughts about it. When you are finished, add your URL to the Book Beginnings page linked above. Hope to see you there!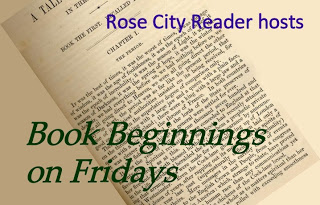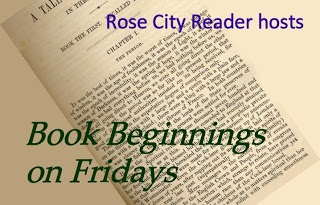 The Curse of La Fontaine by M. L. Longworth
(*Amazon Affiliate link)
Summary:  Set in Aix-en-Provence, France, newlyweds Verlaque and Bonnet are drawn into investigating when a new restaurant in the neighborhood tries to expand and runs into a historical mystery.
First Sentence:
Antoine Verlaque liked die Corallini so much he almost regretted that his wedding was going to be so small.
Discussion:
M. L. Longworth continues on with a discussion of the history and architecture of the church.
I picked this up as an impulse at the library. It is part of a series. The French setting was what drew me to it, and it seems like that is going to be a big part of the book.
Have you ever picked up a book to transport yourself to another place?
Do you have a favorite book that immerses you in a novel setting?