Today we're getting ready to start the next novel in The Bestseller Code Challenge List, Maine by J. Courtney Sullivan, for Book Beginnings on Fridays.
Book Beginnings is a fun meme hosted by Rose City Reader blog. To participate, share the first sentence or so of a novel you are reading and your thoughts about it. When you are finished, add your URL to the Book Beginnings page linked above. Hope to see you there!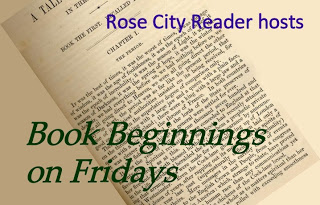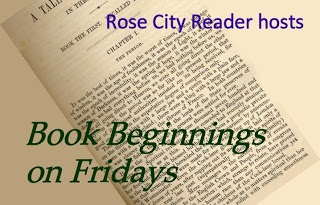 Maine by J. Courtney Sullivan
(*Amazon Affiliate link)
Summary:  Four Kelleher women gather their families at their summer beach house in Maine, each bringing their own secrets and issues.
Genre:  Domestic fiction
First Sentence:
Alice decided to take a break from packing. She lit a cigarette, leaning back in one of the wicker chairs that were always slightly damp from the sea breeze.
Discussion:
Already I wonder why she's packing up the summer home before anyone else arrives.
Although this looks like a summertime beach read, it also might be a great way to escape from the February blah weather.
What do you think? Have you read Maine by J. Courtney Sullivan? Would you like to read it?

Join us on social media:
__________________
What are we reading next?
If you ever have questions about what we are reading next or when we're starting the next discussion, check the 100 Book List tab in the navigation bar at the top of the blog. Links in the list go to the landing page from this blog where the discussion starts. However, this is an open-ended challenge so feel free to jump in with any of the books at any time.
The next book is number 46. Room by Emma Donoghue (2010) – Discussion begins March 11, 2019
Literary Fiction