A good friend recently gave me a copy of I'll Be Gone in the Dark:  One Woman's Obsessive Search for the Golden State Killer by Michelle McNamara. Let's take a look at it for Book Beginnings on Fridays.
Book Beginnings is a fun meme hosted by Rose City Reader blog. To participate, share the first sentence or so of a novel you are reading and your thoughts about it. When you are finished, add your URL to the Book Beginnings page linked above. Hope to see you there!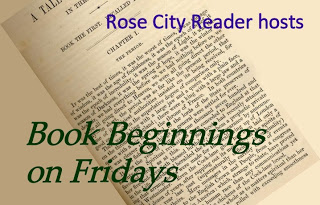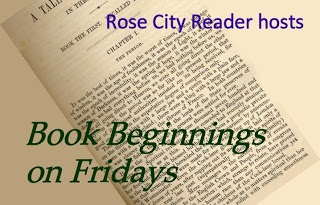 I'll Be Gone in the Dark: One Woman's Obsessive Search for the Golden State Killer*
(*Amazon Affiliate link)
Summary:  True crime journalist Michelle McNamara began investigating a serial rapist and killer from the 1970s and 1980s who she called the Golden State Killer. She created a website to talk to others interested in the case. She relentlessly gathered information from police reports, and tracked down and interviewed victims. Finally, she wrote this book about her findings.
Note:  Michelle McNamara died shortly after getting the book deal in April 2016. Another writer and her husband finished the book and it was published in February 2018. Two months later, authorities made an arrest in the case.
First Sentence:
That summer I hunted the serial killer at night from my daughter's playroom.
Discussion:
Michelle McNamara explains how she goes through a normal bedtime routine and when her family is asleep, uses her computer to research the case. On the next page she reveals that the Golden State Killer entered homes of victims beforehand and set the stage prior to the actual attack. The juxtaposition of a safe, comfortable home environment and someone breaking in to commit a violent crime is really powerful.
What do you think? Do you read true crime? Have you heard about this case?