This week author Lee Child chatted via Facebook about writing and his newest Jack Reacher novel, Night School, published this month.
Novel Teaser:
Night School travels back in time in the series. It is 1996 and protagonist Jack Reacher is still in the army. An undercover asset overhears a snippet of conversation: "The American wants a hundred million dollars." Along with an FBI agent and a CIA Analyst, Reacher is assigned to find out what is going on.
Interview with Lee Child:
During the interview, Child revealed some absolute gems about writing and the life of a writer. For example, he said he doesn't outline, but starts with a general feel. His definition of a feel is  hot, cold, rocky, or soft.  He explains that if the feel is cold, then the novel might be set on the coast of Maine. If it is hot, he might choose the south of Texas. From there he simply writes whatever comes out.
While he was speaking, he made it clear that he continuously thinks of the reader. For example, he writes one book a year because he thinks that is how long it takes for a reader to finish the last one and build up an anticipation for the next. Longer than that and readers might lose interest. More often, and readers might become over saturated.
Even though Lee has little control over the movies that are made from the books in the Jack Reacher series, he graciously answered questions about those as well.
Want to find out more? Check out the archived interview.
Talking about his main character, Child confessed that Jack Reacher wants to settle into a committed relationship with a woman, but he is attracted to smart women. Too smart, in fact, to consider him as a lifelong partner. Awww…
He also admitted he envisioned Jack Reacher to look like rugby player Lawrence Dallagio.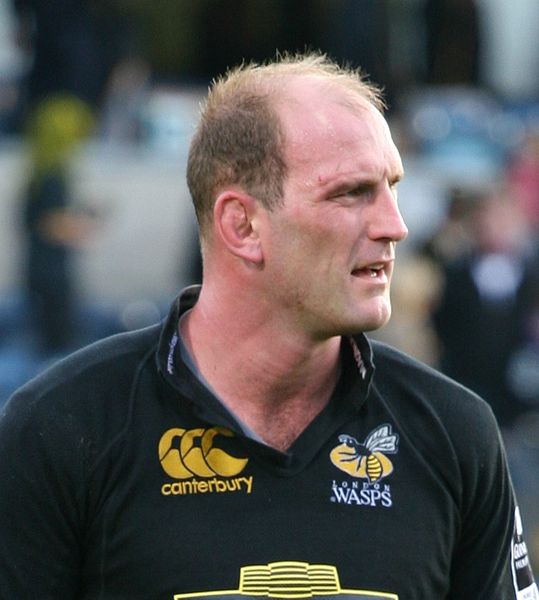 Photograph by zoonabar license Creative Commons Attribution 2.0 Generic downloaded from Wikimedia.
Overall, it was an informative interview and I look forward to reading the book.
Are you a Lee Child fan? Have you picked up Night School yet?