Today we've got Night Watch by the mother-son team of Iris and Roy Johansen for Book Beginnings on Fridays.
Book Beginnings is a fun meme hosted by Rose City Reader blog. To participate, share the first sentence or so of a novel you are reading and your thoughts about it. When you're finished,  add your URL to the Book Beginnings page linked above. Hope to see you there!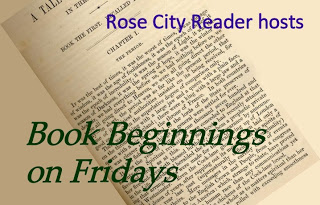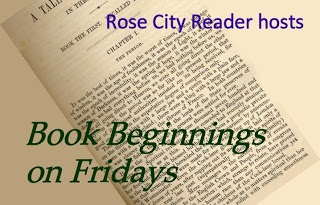 (*Amazon Affiliate link)
Summary:  Kendra Michaels has regained her vision after undergoing a new procedure developed by England's Night Watch Project. But when the surgeon who treated her goes missing, she gets wrapped up in an investigation of the very same organization that helped her.
First Paragraph of the Prologue:
Those chamber of commerce brochures were right on the money, John Jaden thought. It was freezing, and he was practically up to his [expletive deleted] in snow, yet surfers and sunbathers preened on a warm beach less than ninety minutes away. He'd seen them as he'd driven up the highway on his way to Big Bear.
Discussion:
This is the first time I've encountered an expletive in the first paragraph I was going to share. Even though it was a mild one, I wasn't sure how to handle it. Should I have left it in?  It wasn't as strong as the one from the famous first line of The Martian.
Have you ever not used a first line because of expletives?
As a writer, I'd also like to know:  Have you ever quit reading a book because of the coarseness of the language? Even though it was appropriate for the character using it?
Otherwise, the first paragraph captures the setting very well and reveals the character's personality a bit.
What do you think?