Today we're participating in an awesome book meme hosted at Rose City Reader called Book Beginnings on Fridays. The premise to share the first sentence or so of a book you are reading and your thoughts about it.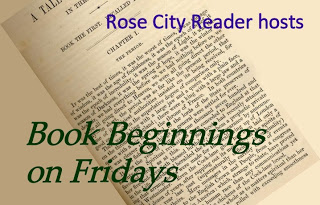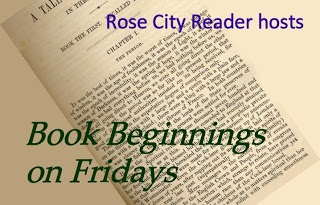 Our book today is A Clean Kill in Tokyo* by Barry Eisler (Previously Published as Rain Fall).
First sentence:
Harry moved through the morning rush-hour crowd like a shark fin cutting through water.
Would you keep reading?
Book Blurb:   Assassin John Rain has his own set of rules. Things get complicated when he breaks one of them and becomes involved with a young woman who just happens to be the daughter of the last man he killed. What could possibly go wrong?
Discussion:  This was author Barry Eisler's first novel, published under the title Rain Fall in 2002. Many parts of the novel read like nonfiction because Eisler was once with the CIA and has a black belt in judo, plus the story is set in Tokyo where he once lived. In fact, it seems unfair that he was all that direct experience and can tell such a captivating story, too.
Although this sounds like it is written in the third person in the first line, it is written in the first person. Harry is not the main character.
Do you like spy thrillers with a realistic feel?

___________________________________
Currently we are hosting a challenge to read through the list of 100 bestsellers recommended in The Bestseller Code by Jodie Archer and Matthew L. Jockers. State of Wonder is number 99 on the list, and we started the discussion on Monday November 21, 2016.