Today we're starting the next novel in The Bestseller Code Challenge List, The Last Templar by Raymond Khoury, for Book Beginnings on Fridays.
Book Beginnings is a fun meme hosted by Rose City Reader blog. To participate, share the first sentence or so of a novel you are reading and your thoughts about it. When you are finished, add your URL to the Book Beginnings page linked above. Hope to see you there!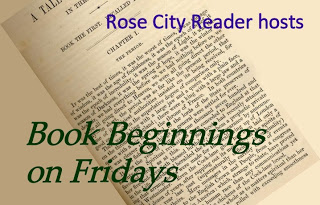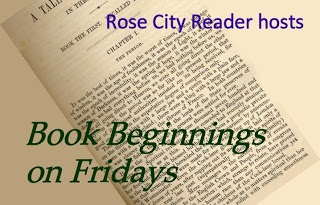 The Last Templar by Raymond Khoury
(*Amazon Affiliate link)
Summary: When four men on horseback dressed as Templar knights steal rare artifacts from the Metropolitan Museum of Art, archaeologist Tess Chaykin, who witnessed the theft,  and FBI agent Sean Reilly team up to investigate.
This novel is a historical thriller of sorts. Some say it is similar to The Da Vinci Code by Dan Brown, an author who also has a book on the challenge list.
First Sentence of Prologue:
The Holy Land is lost.
And so starts the prologue, set in Acre, Latin Kingdom of Jerusalem, 1291.
First Sentence, Chapter 1:
At first, no one noticed the four horsemen as they emerged out of the darkness of Central Park.
The setting in Chapter one is modern day (for a book published in 2005) New York City.
I'm actually about half way through and I'm enjoying the action. It seems like the plot is a bit less convoluted than The DaVinci Code, but the author hasn't revealed everything yet.
What do you think? Have you read this? Ever read The DaVinci Code?  How do you think they compare?

Have you read The Last Templar by Raymond Khoury? Join us on social media:
__________________
What are we reading next?
If you ever have questions about what we are reading next or when we're starting the next discussion, check the 100 Book List tab in the navigation bar at the top of the blog. Links in the list go to the landing page from this blog where the discussion starts. However, this is an open-ended challenge so feel free to jump in with any of the books at any time.
The next book is number 47. Maine by J. Courtney Sullivan (2011) – Discussion begins February 25, 2019
Domestic Fiction