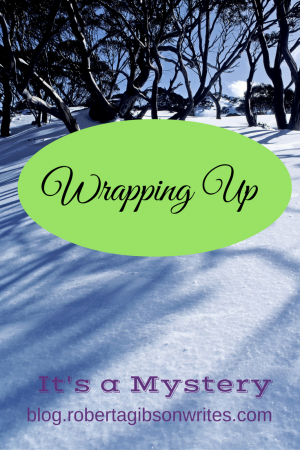 As the end of 2016 approaches, it's time to reflect on accomplishments of the past year and make plans for next year.
Looking back, I did complete a few goals. I finished the first draft of a novel and started this blog. With some regret, I decided to shutter my children's book blog Wrapped in Foil. I stepped waaaay out of my comfort zone and took a martial arts class. Through it all I met some wonderful people, not only in real life by joining new writing groups, but also online through memes.  Best wishes to you all!
The Last Two Weeks:
Here at the blog we talked about Primary Colors: A Novel of Politics* by Joe Klein (previously published anonymously).
Primary Colors is part of our challenge to read through the 100 novels recommended by the computer algorithm in The Bestseller Code by Jodie Archer and Matthew L. Jockers. This is an older book, published in 1996.
Links to related posts:
We also participated in BookBeginnings with J.A. Jance's Downfall
What's coming up:
Little Bee: A Novel* by Chris Cleave
We start reading Little Bee by Chris Cleave (2008) on Monday December 19, 2016. (Little Bee was also published as The Other Hand. ) Have you read it? Stop by and join the conversation.
Links to posts read and enjoyed on other sites:
It's almost 2017 and time to plan what to read next year. Here are some 2017 Book Reading Challenges to get you started:
Although the Bestseller Code 100 challenge we're hosting will keep me busy,  I think I'd like to get something for Rose City Reader's 2017 European Reading Challenge. The long-running Non-Fiction Adventure looks intriguing, too, but I know I could never stick to a 50-book list prepared in advance for nonfiction. My interests change way too much, sometimes hourly.
What about you? Are you taking part in any reading challenges next year?  What are your favorites?

_________________________________
Today we're joining the Sunday Post meme at the Caffeinated Book Reviewer blog.