Today we're reading Robert B. Parker's Killing the Blues (A Jesse Stone Novel) by Michael Brandman for Book Beginnings on Fridays.
Book Beginnings is a fun meme hosted by Rose City Reader blog. To participate, share the first sentence or so of a novel you are reading and your thoughts about it. When you are finished, add your URL to the Book Beginnings page linked above. Hope to see you there!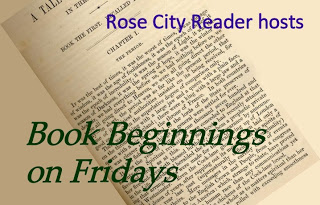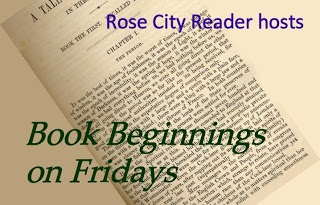 Robert B. Parker's Killing the Blues* (A Jesse Stone Novel) by Michael Brandman
(*Amazon Affiliate link)
When Robert B. Parker passed away in 2010, Michael Brandman took over writing the Jesse Stone novels. In addition to Killing the Blues, he also wrote Fool Me Twice and Damned if You Do for the same series.
Summary: Jesse Stone has taken a job as chief of police in Paradise, Massachusetts as a way of leaving his disturbing past in Los Angeles behind. When a string of car thefts lead to murder, he must find a way to protect the summer tourists and at the same time figure out if his past might have come back to haunt him.
First Sentence:
Coffee was the only thing on Jesse Stone's mind when he entered the Paradise police station on a bright New England spring morning.

His first stop was usually the coffeemaker. But when he saw what was happening in front of Suitcase Simpson's desk, which was located across the aisle from the kitchen area, he headed for his office.
Discussion:
I like that the story starts in a low key way, instead of dropping a murder in the first scene as many murder mysteries do. We get to know the characters before the action starts.
What do you think? Do you like the beginning? Would you keep reading?

Are you a Robert Parker fan? What do you think when another author takes over a series?