Have you seen The Library Book by Susan Orlean yet? Let's take a look for Book Beginnings on Fridays.
Book Beginnings is a fun meme hosted by Rose City Reader blog. To participate, share the first sentence or so of a novel you are reading and your thoughts about it. When you are finished, add your URL to the Book Beginnings page linked above. Hope to see you there!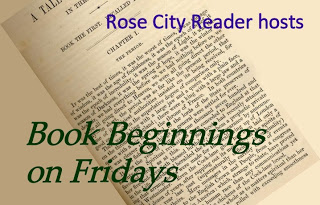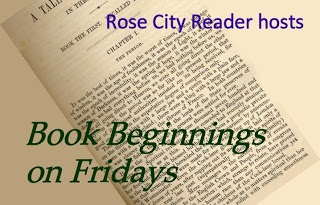 The Library Book by Susan Orlean
(*Amazon Affiliate link)
Nonfiction
Summary:  Using a horrific arson fire in the Los Angeles Public Library on April 29, 1986 as an "inciting incident," Susan Orlean explores not only multiple facets of the crime, but also the importance of libraries and librarians.
First Sentence:
Stories to Begin On (1940)
By Bacmeister, Rhoda W.
X 808 B127

Begin Now – To Enjoy Tomorrow (1951)
My Giles, Ray
362.6 G472

A Good Place to Begin (1987)
By Powell, Lawerence Clark
027.47949 P884

To Begin at the Beginning (1994)
By Copenhaver, Martin B.
230 C782

Even in Los Angeles, where there is no shortage of remarkable hairdos, Harry Peak attracted attention.
Discussion:
Do you see it?  The author has started the chapter with book titles and their call numbers relating to "beginning."  All the chapters start with appropriate book titles like this. Isn't that cool?
I am glad I sprang for a hardcover edition because the book has so many extra special touches, starting with deckle edges. The end papers have the standard book jacket blurb in the front — printed on the endpapers — and an image of one of those old-fashioned library card pockets in the back. The image is so 3-D that it looks real at first glance.
I am really, really enjoying this book.
Have you read The Library Book? Would you like to read it?