This week let's revisit the Temperance Brennan series by Kathy Reichs starting with Déjà Dead, for Book Beginnings on Fridays.
Book Beginnings is a fun meme hosted by Rose City Reader blog. To participate, share the first sentence or so of a novel you are reading and your thoughts about it. When you are finished, add your URL to the Book Beginnings page linked above. Hope to see you there!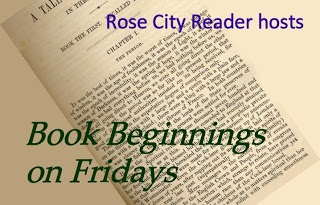 Déjà Dead* by Kathy Reichs
(*Amazon Affiliate link)
Summary:  In the first book of the series, forensic anthropologist Temperance Brennan has left behind a shaky marriage in North Carolina and moved to Québec. When a female corpse is discovered meticulously dismembered and stashed in trash bags, Temperance detects an alarming pattern that sends her on a search for a killer. But her investigation is about to place those closest to her—her best friend and her own daughter—in mortal danger…
First Sentence:
I wasn't thinking about the man who had blown himself up.
Discussion:

That first line is a stunner.
56
The Friday 56 is hosted by Freda's Voice. The premise is simple. Turn to page 56 in the book and pick a quote.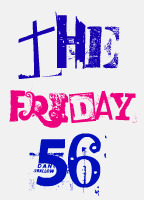 Birdie was waiting when I got home. He watched me from across the entrance hall  his white form reflected softly in the black marble floor. He seemed annoyed. Do cats feel such emotions? Perhaps I was projecting. I checked his bowl and found it low, but not empty. Feeling guilty, I filled it anyway,
If you are owned by a cat, you totally can relate to this.
I appreciate the bit about the cat's white reflected on the black marble. It reveals both his color and what her home is like in a few brief words. Clever.
What do you think? Have you read any novels in this series? Have you seen the TV show Bones that is based on the novels? Did you enjoy it?