Today I'm reading The Crossing Places by Elly Griffiths for Book Beginnings on Fridays.
Book Beginnings is a fun meme hosted by Rose City Reader blog. To participate, share the first sentence or so of a novel you are reading and your thoughts about it. When you are finished, add your URL to the Book Beginnings page linked above. Hope to see you there!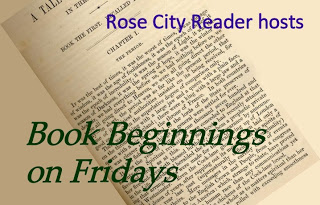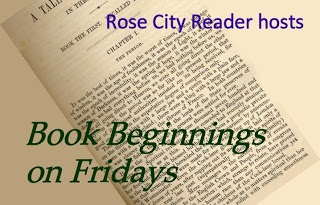 The Crossing Places (first in the Ruth Galloway Mysteries series) by Elly Griffiths
When forensic archaeologist Ruth Galloway is called in to age some bones unearthed in a marsh, she quickly establishes that the Iron Age remains aren't related to a decade-old case of a missing child. The detective who contacted her realizes Ruth's expertise might shed light on some mysterious letters related to the disappearance. After discovering clues in the letters, soon Ruth is caught up in trying to find the lost girl as well.
First Sentence:
Waking is like rising from the dead.
Discussion:
I would like to thank Magaret at BooksPlease who recently featured the Ruth Galloway series on her blog because it is a gem. I haven't been this excited about a novel/series in a long time.
This novel is written in the present tense, which can be hard to pull off but she makes it work.
What do you think? Have you started a series lately you've been really excited about?

Do you like novels written in the present tense?