So excited to be able to join Book Beginnings on Fridays. I'm reading The Janes by Louisa Luna today.
Book Beginnings is a fun meme hosted by Rose City Reader blog. To participate, share the first sentence or so of a novel you are reading and your thoughts about it. When you are finished, add your URL to the Book Beginnings page linked above. Hope to see you there!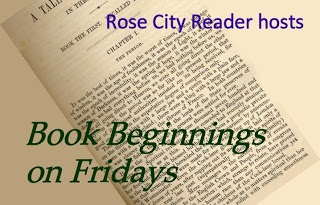 The Janes* by Louisa Luna
(*Amazon Affiliate link)
Summary:  The second Alice Vega novel travels to the San Diego area where the bodies of two young women have been found. Lacking identification, one of the girls is clutching a slip of paper with Alice Vega's name on it. She calls in her partner from a previous case in Pennsylvania, Max Caplan, and together they begin to piece together what happened to the girls while trying to prevent anyone else from meeting the same fate.
First Sentence:
Meet our girl:  seventeen, arrived here a year ago from a rough and dusty town in Chiapas, considered pretty by most standards because she is young, her face unmarked by scars or wrinkles, her body boasting the tender snap of fresh muscle.
Discussion: 
Did you notice the way the author used "our girl" for the victim? It continues throughout the scene, not just in the first line.  I wasn't completely sure whether it made the reader empathize with the girl or if it created the impression that she was being described by someone who treated her like a possession.
How did it strike you?
56
The Friday 56 is hosted by Freda's Voice. The premise is simple. Turn to page 56 in the book and pick a quote.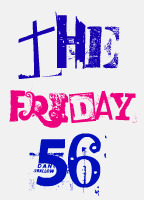 The wife tilted back on her heels and then steadied herself. She struggled against the doctor for a moment but then didn't fight.
In this scene, Cap is watching a couple of suspects.
What do you think? Have you read anything by Louisa Luna?