Let's take a peek at The Secrets They Left Behind by Lissa Marie Redmond for Book Beginnings on Fridays.
Book Beginnings is a fun meme hosted by Rose City Reader blog. To participate, share the first sentence or so of a novel you are reading and your thoughts about it. When you are finished, add your URL to the Book Beginnings page linked above. Hope to see you there!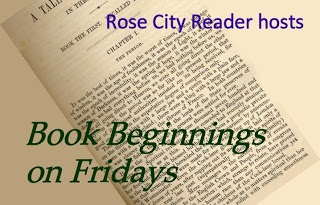 The Secrets They Left Behind* by Lissa Marie Redmond
(*Amazon Affiliate link)
Summary:  While on Christmas break, three college freshmen disappear, leaving  their cell phones, coats, and purses behind. When the investigation grows cold, twenty-three-year-old Buffalo police officer Shea O'Connor goes undercover, posing as a freshman. Will she get the evidence she needs to find the young women or will she become a target herself?
First Sentence:
Monday, February 20th

If I had known the best thing that was going to happen to me that day was a black eye, I would have called in sick.
56
The Friday 56 is hosted by Freda's Voice. The premise is simple. Turn to page 56 in the book and pick a quote.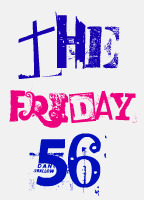 "Joe, this is Shea Anderson. She just moved here from Buffalo," Kayla said in a disgusted voice, as if he smelled particularly repulsive that day.

"Shea Anderson? You sound like a French restaurant."

"Good one," I joked. "I've never heard that before."
I recently finished a really dense 466 page mystery by P. D. James, so I'm looking forward to something more straightforward and this looks like just the thing.
I like the tough cop voice in the first sentence. I'm not so sure about the immature college freshman dialogue in the later quote, but I guess it is age appropriate.
What do you think? Would you keep reading?