Rather than writing separate reviews of The Sense of an Ending by Julian Barnes this week, Karen and Roberta have decided to write a combined review.
This post contains spoilers, because in this novel the ending is everything.
The Sense of an Ending* by Julian Barnes
(*Amazon Affiliate link)
Summary: Tony Webster has been through a divorce and retired from his job. He is looking forward to a quiet existence when some old school friends come back into his life. Are events from the past as he remembers them?
The Sense of an Ending is literary fiction and won the Man Booker prize in 2011.
Does the title follow the best practices laid out by The Bestseller Code?
Karen:  The title, The Sense of an Ending, refers to two suicides, or endings, that are central to this novel.  In the beginning of the book, Tony reveals that an older student at his school died by suicide and there is great speculation among the students as to the reason.  No official reason is given to the students, which makes them even more curious and leaves them to rely upon rumors for answers.
Near the end of Chapter One (there are only two chapters in the whole book), Tony learns that Adrian, one of his schoolmates, has also died by suicide.  Adrian left a note for the coroner stating a lofty, philosophical reason for ending his life, but as we find out at the end of the Chapter Two, his reasons were anything but philosophical.
The Bestseller Code tells us that book titles can be names in several ways:
Refer to physical settings
Capture an event
Point to things, typically common nouns
Point to a character (usually the protagonist)
Here, The Sense of an Ending obviously refers to the ending of a life (or two lives).  But can there really be any sense in ending a life in such a manner?  Just as in real life, the family and friends Adrian left behind struggle to come to terms with his suicide and the reasons for it.  The reasons author Barnes gives us for both suicides are no easier to accept.  So, while The Sense of an Ending is an appropriate title for this novel, I felt it was misleading to the reader.  I had no sense, no final understanding, when I finished the book; instead, I was confused as to the character's reasoning and the author's meaning.
Roberta:  Yes. I found the reasoning for Adrian's suicide particularly flimsy.
Did you notice anything in particular about the characters?
Karen:  Most of the previous books we've read have had multiple narrators, allowing us to come to a more complete understanding of all of the character's motives and memories.  In The Sense of an Ending we only have Tony's viewpoint, and by the end of the story we can see that Tony is a very unreliable narrator, with faulty and selective memories.  The only other characters that could provide us a clearer picture of Tony's story  are his ex-girlfriend Veronica and his ex-wife Margaret, and yet they are both frustratingly cryptic.
Roberta:   I agree. Up to now it has seemed that the computer algorithm has been picking novels that contain alternating or a variety of narrators/voices, which makes this one an unusual choice.  Having a single, unreliable narrator, plus a limited cast of characters, tended to be both frustrating and claustrophobic.
Is Julian Barnes breaking the fourth wall?
Roberta:  Was there any change in voice that the computer could have detected? The only difference I noticed in narration is that Julian Barnes seems to be speaking directly to the reader at times. For example, on page 113 he writes,
"Does character develop over time? In novels, of course it does:  otherwise there wouldn't be much of a story. But in life? I sometimes wonder. Our attitudes and opinions change, we develop new habits and eccentricities; but that's different, more like decoration. Perhaps character resembles intelligence, except that character peaks a little later:  between twenty and thirty, say. And after that, we're just stuck with what we've got."
Changes in character is something that writers ponder, because we are taught we should develop a "character arc" when writing fiction. That is, our characters should experience growth or decline over time for the story to be compelling. Character development probably isn't something a non-writer like Tony Webster would spend much time contemplating, so the discussion seemed out of place.
On the other hand, it may speak to the author's theme of our memories being of our own creation. Perhaps our perception of our own character is shaped by the stories we tell ourselves through selected and manipulated memories? Was Tony self aware enough to think about this? I doubt it.
The setting was minimal. Why?
Roberta:  Tony Webster lives in England. Apparently his environment is not important to him, however, because  the setting is barely mentioned. When it is described, it is in an offhand, causal way.
Only two locations stand out, both of which are referenced obliquely in the opening paragraph. The first location that Tony describes in any detail is Kent, where he goes to meet his girlfriend Veronica's family at their home. Her dad points out a few landmarks that he realizes later are false. Tony clearest memory is of  a basin in his room in the attic, which he uses as a urinal.
The second memorable setting is a trip to see the Severn Bore. The Severn Bore is a tidal surge that causes a large wave to travel inland through the Severn Estuary near Gloucestershire. Tony is quite taken with how the water changes direction.
The lack of setting gives the novel a dreamlike quality.
Karen:  Instead of dreamlike, I thought it felt vague, just as Tony seemed vague about so many details of his life.   Nothing was sharp or crisp about the setting, nor the story.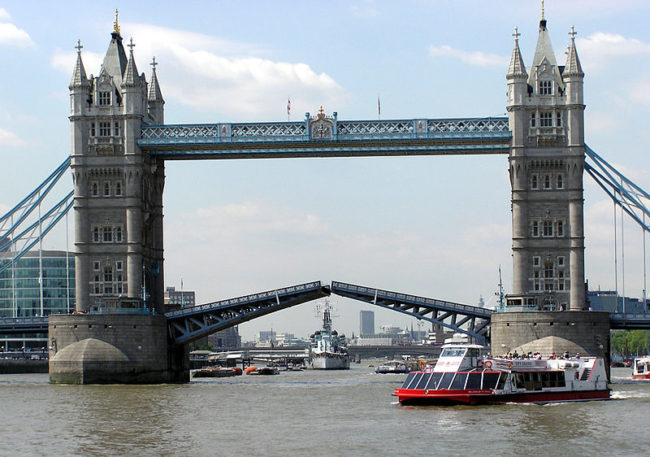 Public domain photo from Wikimedia
Discussion
Karen:  If Julian Barnes's intent was to write a head-scratching novel, he did just that.  I suspect, though, that his intention was to provide his readers with a thought-provoking novel on the unreliability of personal memories and the "story" we tell ourselves about the life we lead.  Unfortunately, for me, I'm still just scratching my head, trying to decide if it would be worthwhile to read this book again in the hopes of elucidation.
Roberta:  I suspect re-reading would not help much. I think he was intentionally vague. More about that in a minute.
Julian Barnes is interested in memory. In his memoir, Nothing to Be Frightened Of, he wrote:
"Memory is identity….You are what you have done; what you have done is in your memory; what you remember defines who you are; when you forget your life you cease to be, even before your death."
I was disappointed, however, in his treatment of memory in The Sense of an Ending. At the center of it all, Tony selectively forgot that he had sent  a cruel letter to his friend Adrian. By forgetting, he avoided the trauma of perhaps being complicit in his friend's death. There was nothing unusual or unexpected in this scenario. It was pretty standard based on what is known about the science of memory. I guess I was hoping for more profound revelations.
But in another way, maybe the author's intent was less straightforward. As Karen pointed out, Julian Barnes left a lot of gaps in the story. If his aim was to allow each reader to create his or her own "memories" of what they read based on incomplete data, then it might have been a clever way to help the reader experience things the way Tony did. Not a pleasant experience, but a lifelike one?
Join us on social media:
__________________
What are we reading next?
If you ever have questions about what we are reading next or when we're starting the next discussion, check the 100 Book List tab in the navigation bar at the top of the blog. Links in the list go to the landing page from this blog where the discussion starts. However, this is an open-ended challenge so feel free to jump in with any of the books at any time.
The next book is number 62. Me Before You by JoJo Moyes ( 2012) – Discussion begins April 16, 2018
Romance