Today I'm catching up with The Silent Patient by Alex Michaelides for Book Beginnings on Fridays.
Book Beginnings is a fun meme hosted by Rose City Reader blog. To participate, share the first sentence or so of a novel you are reading and your thoughts about it. When you are finished, add your URL to the Book Beginnings page linked above. Hope to see you there!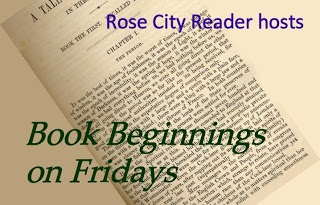 The Silent Patient* by Alex Michaelides
(*Amazon Affiliate link)
Summary:  After Alicia Berenson shoots her husband Gabriel five times, she gives no explanation. In fact she doesn't speak at all. Criminal psychotherapist Theo Faber is determined to unravel the mystery and begins to visit Alicia at the psychiatric hospital where she is held. Will he be able to reach her?
First Sentence Prologue:
Alicia Berenson's Diary

July 14

I don't know why I'm writing this.
First Sentence Chapter One:
Alicia Berenson was thirty-three years old when she killed her husband.
Discussion:
I've been hearing about this book all over and now that the author has another book out, perhaps it is time to see what all the fuss is about.
The set up is pretty compelling. I want to know what happened.
56
The Friday 56 is hosted by Freda's Voice. The premise is simple. Turn to page 56 in the book and pick a quote.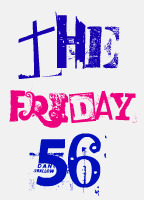 From the diary:
I bought an electric fan yesterday. I set it up at the foot of the bed on the top of the chest.

Gabriel immediately started complaining, "It makes too much noise. We'll never sleep."
If one of your main character's doesn't speak, I guess having a diary is about the only way to reveal her side of things? It does give a sense of what her life was like.
Have you ever read a novel where a portion of the story is told in diary entries or letters?
What do you think? Have you read The Silent Patient or Alex's newest, The Maidens?