Today we're highlighting Those Who Wish Me Dead by Michael Koryta for Book Beginnings on Fridays.
Book Beginnings is a fun meme hosted by Rose City Reader blog. To participate, share the first sentence or so of a novel you are reading and your thoughts about it. Once you've posted, add your URL to the Book Beginnings page linked above. Hope to see you there!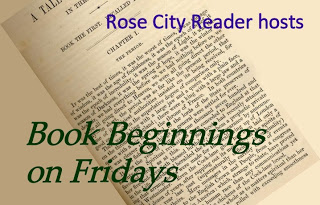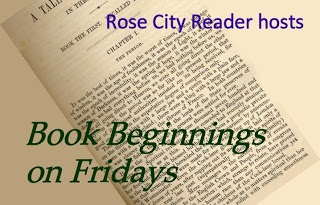 Those Who Wish Me Dead* by Michael Koryta
(*Amazon Affiliate link)
I read and liked Michael Koryta's first two novels, Tonight I Said Goodbye and Sorrow's Anthem. The main characters of both novels were private investigators who seemed to really know the business. After taking a writing workshop with Mr. Koryta, I found out why.  He has a degree in criminal justice and has worked as a private investigator. No wonder the details were realistic.
This thriller is a sharp change of direction from his previous works.
Summary:   Jace Wilson is the only witness to a murder, so the authorities must protect him. They give him a new identity and send him to a remote wilderness-survival program to hide. It isn't long, however, before the highly-motivated killers are on his track.
First Sentence:
On the last day of Jace Wilson's life, the fourteen-year-old stood on the quarry ledge staring at the cool, still water and finally understood something his mother had told him years before:  Trouble might come for you when you showed fear, but trouble doubled-down when you lied about being afraid.
Discussion:
"On the last day of Jace Wilson's life…"? Those first few words are quite a hook.
Have you read anything by Michael Koryta? Have you read this book?
I always forget when to hyphenate ages, but in this quote "fourteen-year-old" is a noun, so I think it is properly hyphenated.
What do you think?