Wild Fire: A Shetland Island Mystery (Shetland Island Mysteries) by Ann Cleeves for Book Beginnings on Fridays.
Book Beginnings is a fun meme hosted by Rose City Reader blog. To participate, share the first sentence or so of a novel you are reading and your thoughts about it. When you are finished, add your URL to the Book Beginnings page linked above. Hope to see you there!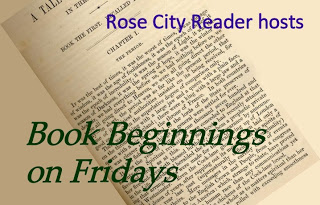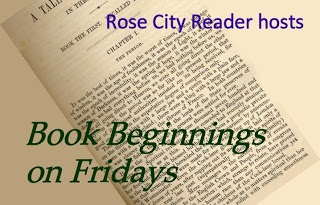 Wild Fire: A Shetland Island Mystery  by Ann Cleeves
Summary:  In the final installment of the Shetland Island Mysteries, an English family moves to the remote Shetland Islands to give their autistic son chance for a better life. When a young nanny's body is found hanging in the barn beside their home,  suspicion falls on the father who might have been having an affair with her. Detective Inspector Jimmy Perez must investigate while dealing with both his complicated relationship with his boss and the burning resentment of locals towards the newcomers.
The novels are also the basis of a popular television series.
First Sentences of Wild Fire:
Emma sat on the shingle bank and watched the kids on the beach below build a bonfire. They'd dragged pieces of driftwood into a pile: it was something to do to relieve their boredom. Nothing much happened in Delaness.
Discussion:
Did you notice the alliteration in the first line? Five words start with 'b' and the punchline in the next line also starts with 'b': boredom. Do you think that was intentional?
What do you think? Are you a fan of the Shetland Island Mysteries? Have you seen the TV show?