Today we're highlighting Stieg Larsson's third book, The Girl Who Kicked The Hornet's Nest,  for Book Beginnings on Fridays.
Book Beginnings is a fun meme hosted by Rose City Reader blog. To participate, share the first sentence or so of a novel you are reading and your thoughts about it. When you are finished, add your URL to the Book Beginnings page linked above. Hope to see you there!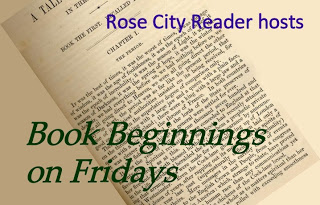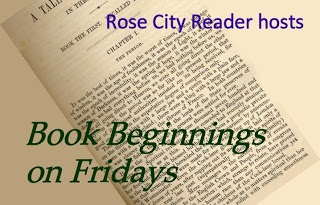 Note: this post doesn't reveal anything that isn't on the dust jacket, but could be a potential spoiler for the second book in the trilogy.
As you may know, we have been reading through the list of the 100 bestsellers picked by the computer algorithm as revealed in The Bestseller Code by Jodie Archer and Matthew L. Jockers. Book number 94 on the list, Hornet's Nest is actually the third in a trilogy featuring flawed genius Lisbeth Salander and journalist Mikael Blomkvist. We decided we needed to read all three to understand why the third was chosen for the list. We talked about the beginning lines of the first two books last week.
Summary:  The Girl Who Kicked The Hornet's Nest starts where the second (The Girl Who Played with Fire ) left off, with Lisbeth headed to the hospital with a bullet in her head. She's been accused of murders she didn't commit. Will she survive long enough to be able to prove her innocence?
First Sentence:
Dr. Jonasson was woken by a nurse five minutes before the helicopter was expected to land.
Discussion:
Since I began participating in Book Beginnings, this is the first time I've had the urge to rewrite the sentence.  You see that passive voice? Why didn't Stieg Larsson make it active? "A nurse woke Dr. Jonasson…" Was it so the first name the reader sees is Dr. Jonasson?
What do you think?