Today we're highlighting Elizabeth Strout's Pulitzer Prize Winner Olive Kitteridge for Book Beginnings on Fridays.
Book Beginnings is a fun meme hosted by Rose City Reader blog. To participate, share the first sentence or so of a novel you are reading and your thoughts about it. When you are finished, add your URL to the Book Beginnings page linked above. Hope to see you there!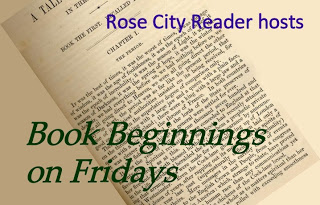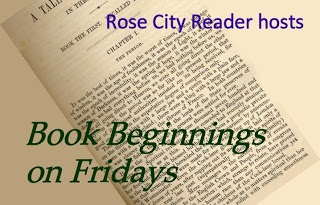 Olive Kitteridge* by Elizabeth Strout (2008)
Summary:  A classic example of literary fiction, this novel reveals the life of school teacher Olive Kitteridge as she interacts with  her family and acquaintances in the small town of Crosby, Maine.
First Sentence:
For many years Henry Kitteridge was a pharmacist in the next town over, driving every morning on snowy roads, or rainy roads, or summertime roads, when the wild raspberries shot their new growth in brambles along the last section of town before he turned off to where the wider road led to the pharmacy.
Discussion:
Interesting that the author chooses to introduce the main character's husband before the main character.
Have you read Olive Kitteridge?
Do you like literary fiction?
_____________________________________________________________________________________
As you may know, we have been reading through the list of the 100 bestsellers picked by the computer algorithm as revealed in The Bestseller Code by Jodie Archer and Matthew L. Jockers.
If you ever have questions about what we are reading next or when we're starting the next discussion, check the 100 Book List tab in the navigation bar at the top of the blog.
The next book is number 93. Olive Kitterage by Elizabeth Strout (2008) – Discussion begins February 13, 2017.