Today we have an older novel, The Horse Whisperer by Nicholas Evans for Book Beginnings on Fridays.
Book Beginnings is a fun meme hosted by Rose City Reader blog. To participate, share the first sentence or so of a novel you are reading and your thoughts about it. When you're finished add your URL to the Book Beginnings page linked above. Hope to see you there!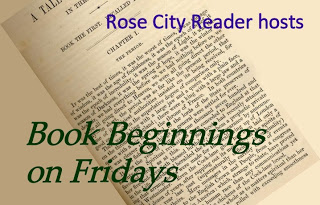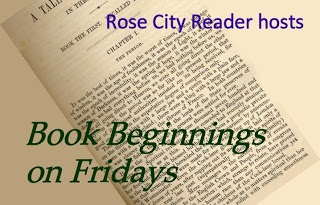 The Horse Whisperer by Nicholas Evans
(*Amazon Affiliate link)
Published in 1995, this is probably the oldest book on the The Bestseller Code 100 challenge list. It was Nicholas Evans's debut novel and was made into a movie with the same title.
Here's the movie trailer:
Summary:  A desperate mother risks everything to seek out an horse expert on the hope he can help save her daughter's broken down horse and perhaps her deeply-wounded daughter, as well.
First Sentence of The Horse Whisperer:
There was death at its beginning as there would be death again at its end.
Discussion:
I read this book when it first came out and I remember the emotional gist of it, if not the details. It will be interesting to read it again to see how well it has withstood the test of time.
Have you read The Horse Whisperer? Your thoughts?