Today we have The Orphan Master's Son by Adam Johnson for Book Beginnings on Fridays.
Book Beginnings is a fun meme hosted by Rose City Reader blog. To participate, share the first sentence or so of a novel you are reading and your thoughts about it. When you are finished, add your URL to the Book Beginnings page linked above. Hope to see you there!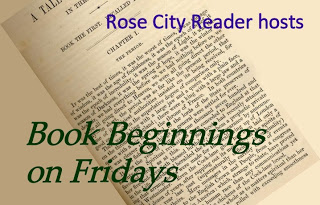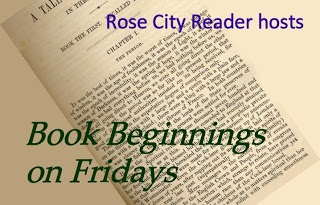 This novel is coming up next for the ongoing Bestseller Code 100 reading challenge.  It won the 2013 Pulitzer Prize for Fiction.
Summary:   The history and culture of North Korea are mysterious. Adam Johnson pulls back the curtain with this fictional work, delving deeply into the lives of leaders and regular citizens alike. It follows Pak Jun Do who eventually assumes the identity of Commander Ga, the husband of a famous actress named Sun Moon.
First Paragraph of The Orphan Master's Son:
"Citizens, gather 'round your loudspeakers, for we bring important updates! In your kitchens, in your offices, on your factory floors — wherever your loudspeaker is located, turn up your volume!
Discussion:
The first things I noticed were the exclamation points because I just read an article in Publisher's Weekly, "Danielle Steel Loves the Weather and Elmore Leonard Hates Exclamation Points: Literature by the Numbers" According to the article's author, Leonard Elmore says, "You are allowed no more than two or three [exclamation points] per 100,000 words of prose." Adam Johnson is reaching his limit in the first paragraph.
What do you think of exclamation points in novels? Do you agree with Elmore Leonard?
Have you read this book? If not, consider joining us next week as we continue with The Orphan Master's Son.