Today we're looking forward to starting the next book in The Bestseller Code 100 challenge, Eleanor Brown's The Weird Sisters for Book Beginnings on Fridays.
Book Beginnings is a fun meme hosted by Rose City Reader blog. To participate, share the first sentence or so of a novel you are reading and your thoughts about it. When you are finished, add your URL to the Book Beginnings page linked above. Hope to see you there!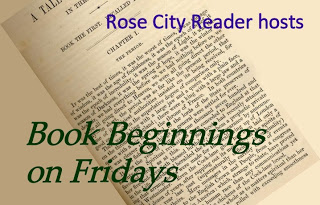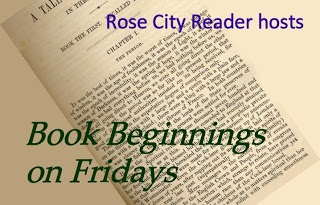 The Weird Sisters by Eleanor Brown
What it's about:  Three grown sisters return to their hometown when their mother falls ill. Although they grew up together and all were named after characters in Shakespeare's plays by their father, the three sisters couldn't be more different. Will the crisis pull them together or break them apart?
Quirky fact:  This novel is written in the first person plural (we, our, etc.)
First Sentence of the Prologue:
We came home because we were failures.
First Paragraph of Chapter One:
Cordy had never stolen anything before. As a matter of pride, when our friends were practicing their light-fingered shuffles across the shelves of Barnwell's stores in our teens, she had refused to participate, refused even to wear the cheap earrings and clumpy lipstick or listen to the shoplifted music. But here she was in this no-name desert town, facing off against the wall of pregnancy tests, knowing full well she didn't have the money to pay for one. A Wild West shootout:  Cordy versus the little pink sticks at noon.
Discussion:
I remember seeing reviews of this one when it came out. The third person plural voice intrigued me, but I never picked it up.  What do you think of the tone of the first paragraph.? Would you want to read more?
Aside:  There's an interesting essay about our interest in the first line of novels at Electric Lit. The author suggests our obsession over the first line is a relatively new phenomenon and may have had it's roots in the rise of product advertising. He also discusses how the first sentence varies between genre fiction and literary works. In the end he concludes that there's a danger of putting so much emphasis on having a knocks-you-socks-off first sentence that it will become "orphaned" from the rest of the novel. Perhaps simple is better.
What do you think?