Today we're looking forward to starting the next book in The Bestseller Code 100 challenge, The Silent Wife by A. S. A. Harrison for Book Beginnings on Fridays.
Book Beginnings is a fun meme hosted by Rose City Reader blog. To participate, share the first sentence or so of a novel you are reading and your thoughts about it. When you are finished, add your URL to the Book Beginnings page linked above. Hope to see you there!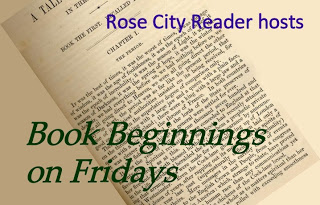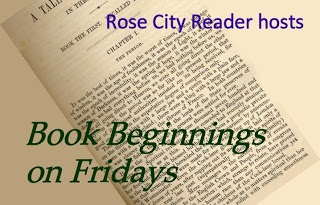 The Silent Wife: A Novel* by A. S. A. Harrison
Sadly, this psychological thriller is both A. S. A. (Angela Susan Ann) Harrison's first and last novel.  She passed away shortly after it came out.
Summary:   The Silent Wife is explores the dynamics of a marriage on the rocks.
First Sentences:
It's early in September. Jodi Brett is in her kitchen, making dinner.
Discussion:
Wow, what a soft, low key beginning.The first sentence was so brief I added the second.
It does give the when and who right away, because Jodi Brett and her husband Todd are the main characters. The first two sentences may not be much of a hook, but I do like that the author has given us a lot of information with just a few spare words.
What do you think? Would you continue reading?