Today we're looking forward to starting the next book in The Bestseller Code 100 challenge, The Art of Racing in the Rain by Garth Stein for Book Beginnings on Fridays.
Book Beginnings is a fun meme hosted by Rose City Reader blog. To participate, share the first sentence or so of a novel you are reading and your thoughts about it. When you are finished, add your URL to the Book Beginnings page linked above. Hope to see you there!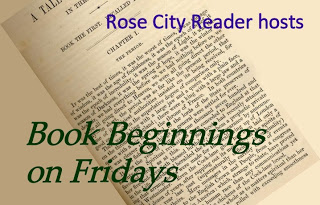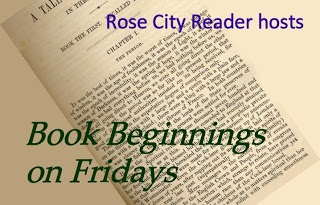 The Art of Racing in the Rain by Garth Stein
(*Amazon Affiliate link)
What:  Told from the first person (dog) point of view of Enzo, a lab-terrier mix who lives with race car driver Denny Swift.
First Sentence:
Gestures are all that I have; sometimes they must be grand in nature…And that is why I'm here now waiting for Denny to come home — he should be here soon — lying on the cool tiles of the kitchen floor in a puddle of my own urine.
Discussion:
I have to admit when I read this book was written from a dog's point of view, I was a bit concerned. Without a doubt, I envisioned something "cutesie." The tone of the first paragraph isn't at all what I expected. Would you have guessed the narrator was a dog except for the "puddle of urine" clue?
I'm looking forward to reading it now.
What do you think? Would you read a book told from a dog's perspective?
Have you read this novel?