Today we're looking forward to starting the next book in The Bestseller Code 100 challenge, Squirrel Seeks Chipmunk by David Sedaris for Book Beginnings on Fridays.
Book Beginnings is a fun meme hosted by Rose City Reader blog. To participate, share the first sentence or so of a novel you are reading and your thoughts about it. When you are finished, add your URL to the Book Beginnings page linked above. Hope to see you there!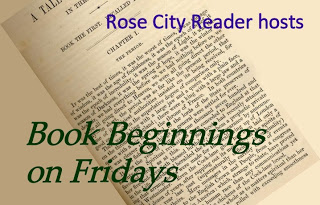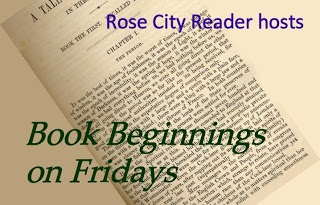 Squirrel Seeks Chipmunk by David Sedaris
(*Amazon Affiliate link)
Summary:  This small book is a collection of short, fable-like stories featuring anthropomorphic animals.
First Sentence:
The cat had a party to attend, and went to the baboon to get herself groomed.
Discussion:
David Sedaris's insights are sometimes coarse and sometimes wry. I have read Let's Explore Diabetes With Owls, which is one of his more typical collections of personal short stories/essays.
The reviews are all over for Squirrel Seeks Chipmunk. Do you think that perhaps at least in part that is because it is so different from his other works?
Are you a David Sedaris fan? Have you read this book?