It's about time to start the next book in The Bestseller Code 100 challenge, The Cuckoo's Calling by Robert Galbraith for Book Beginnings on Fridays.
Book Beginnings is a fun meme hosted by Rose City Reader blog. To participate, share the first sentence or so of a novel you are reading and your thoughts about it. When you are finished, add your URL to the Book Beginnings page linked above. Hope to see you there!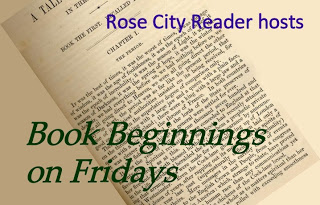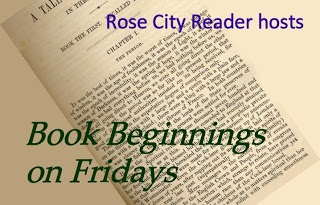 The Cuckoo's Calling* by Robert Galbraith
As everyone now knows, Robert Galbraith is a pseudonym used by J. K. Rowling, author of the Harry Potter series. In addition she wrote The Casual Vacancy, which it turns out is also on The Bestseller Code list.  This makes J.K. Rowling the only author with two novels in our best of the bestsellers challenge.
Summary:  When a supermodel falls to her death, her brother doesn't believe that it is suicide. He hires private investigator Cormoran Strike to find out the truth.
This is the first in a series.
First Sentence:
The buzz in the street was like the humming of flies
Discussion:
Instead of flies, it's actually a swarm of paparazzi. The opening paragraphs take on another layer of meaning when you consider the author's fame and her likely interactions reporters and photographers. Maybe a little private joke?
So far I like assistant, Robin Ellacott, better than the private detective.
What do you think? Have you read any of J.K. Rowling's mysteries?