Today we're looking forward to starting the next book in The Bestseller Code 100 challenge, The Weight of Silence by Heather Gudenkauf for Book Beginnings on Fridays.
Book Beginnings is a fun meme hosted by Rose City Reader blog. To participate, share the first sentence or so of a novel you are reading and your thoughts about it. When you are finished, add your URL to the Book Beginnings page linked above. Hope to see you there!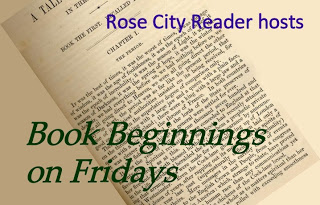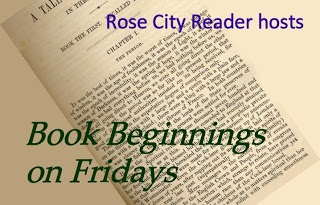 The Weight of Silence by Heather Gudenkauf
(*Amazon Affiliate link)
Summary:   Two young girls, Calli and her friend Petra, go missing in the night. Now their families struggle to find out what happened to them.
This is Heather Gudenkauf's debut novel.
First Sentence of the Prologue:
Louis and I see you nearly at the same time.
The first person narrator here is Antonia, Calli's mother. Louis is a deputy sheriff who plays a key role.
First Sentence of Chapter One, Calli:
Calli stirred in her bed. The heat of a steamy, Iowa August morning lay thick in her room, hanging sodden and heavy about her.
Discussion:
So far the suspense is palpable. I definitely want to know what is going on.
Throughout the book, each chapter is named for the person who narrates it. Calli's chapters are told in the third person, perhaps because she doesn't speak. Calli is what is called selectively mute.
The video trailer is pretty intense, too.
What do you think?