We're starting the next book in The Bestseller Code 100 challenge, The Brief Wondrous Life of Oscar Wao by Junot Díaz for Book Beginnings on Fridays.
Book Beginnings is a fun meme hosted by Rose City Reader blog. To participate, share the first sentence or so of a novel you are reading and your thoughts about it. When you are finished, add your URL to the Book Beginnings page linked above. Hope to see you there!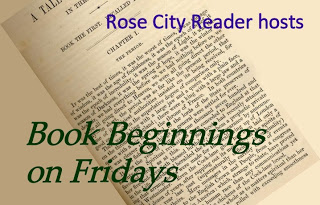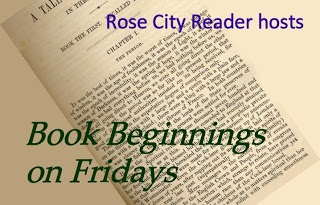 The Brief Wondrous Life of Oscar Wao by Junot Díaz
(*Amazon Affiliate link)
This novel won the Pulitzer Prize in 2008, along with many other major awards.
Summary:  We follow the story of Oscar Wao, a young man of Dominican Republic descent who lives in New Jersey. All he wants to do is find love and write like J.R.R. Tolkien, but will his family's curse destroy his dreams?
First Sentence:
They say it came first from Africa, carried in the screams of the enslaved; that it was the death bane of the Tainos, uttered just as one world perished and another began; that it was a demon drawn into Creation through the nightmare door that cracked open in the Antilles.
Discussion:
I have been playing catch up all week, while I put out fires and dealt with emergencies. Our last book, The Bourne Betrayal was a perfect choice for that kind of week. I'm not sure this one, which I can already tell is going to require some heavy lifting to read, is going to be as good a fit. Maybe things will be quieter next week and I'll be able to concentrate on it.
And off I go again…
What do you think? Would you keep reading?

Have you read anything by Junot Díaz? Have you read any of his short stories?