The Force by Don Winslow is making a lot of best of the year lists, so let's take a look at it for Book Beginnings on Fridays.
Book Beginnings is a fun meme hosted by Rose City Reader blog. To participate, share the first sentence or so of a novel you are reading and your thoughts about it. When you are finished, add your URL to the Book Beginnings page linked above. Hope to see you there!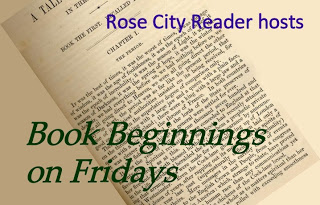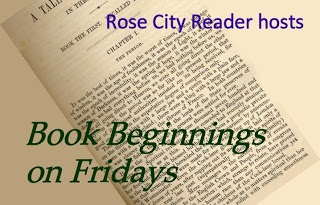 The Force by Don Winslow
(*Amazon Affiliate link)
Summary:  Denny Malone is a renowned and decorated NYPD detective sergeant. A hero, he is considered to be part of the law enforcement elite. The only problem is that he has a dirty little secret. He and his partners have stolen some money and drugs during a raid. Will he get caught, and if he does, will he take down all the other dirty cops and politicians with him?
First Sentence:
The last guy on earth anyone ever expected to end up in the Metropolitan Correctional Center on Park Row was Denny Malone.
Discussion:
Don Winslow has worked as an investigator and anti-terrorist trainer, plus he's written a number of bestsellers. So far this story has a gritty, authentic feel. In fact, I had to check to make sure it wasn't nonfiction.
I'm only a few pages in, but it seems to be told from a omniscient point of view, which is unusual these days.
What do you think? Have you read anything by Don Winslow?