I'm supposed to be reading our next challenge book, but instead I'm reading The Dry by Jane Harper for Book Beginnings on Fridays.
Book Beginnings is a fun meme hosted by Rose City Reader blog. To participate, share the first sentence or so of a novel you are reading and your thoughts about it. When you are finished, add your URL to the Book Beginnings page linked above. Hope to see you there!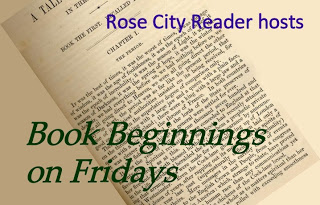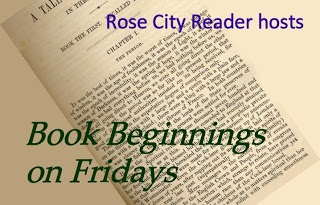 The Dry by Jane Harper
(*Amazon Affiliate link)
Summary:   Aaron Falk returns to his former home town for the funeral of his best friend from childhood. He intends to drive back to Melbourne and his job as a Federal Agent immediately afterwards, largely because the bad feelings that caused his family to leave are still lurking under the surface.  His plans change, however, as he learns more about his friend's death and discovers it may have been murder. What really happened and is it all linked to the secrets of the past?
This is Jane Harper's debut novel. The paperback just came out last month.
First Sentence of the Prologue:
It wasn't as though the farm hadn't seen death before, and the blowflies didn't discriminate. To them there was little difference between a carcass and a corpse.
Discussion:
I've never seen a prologue written from the point of view of blowflies before.
What I've read so far is well written and quite gripping. Although the main character is on leave and is a federal agent who investigates financial crimes rather than murder, the novel still falls in the police procedural category, which I enjoy.
It is set in Australia in an area that is experiencing a severe drought. The drought itself adds another layer of tension to the story.
Have you read The Dry? Do you think you'd like to read it?