Just in time for World Book Day we're starting the next novel in The Bestseller Code 100 challenge, Orphan Train by Christina Baker Kline for Book Beginnings on Fridays.
Book Beginnings is a fun meme hosted by Rose City Reader blog. To participate, share the first sentence or so of a novel you are reading and your thoughts about it. When you are finished, add your URL to the Book Beginnings page linked above. Hope to see you there!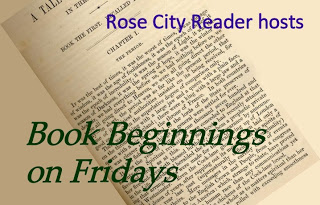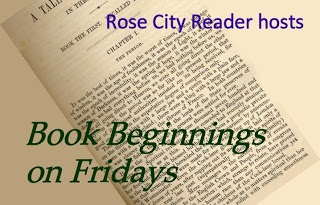 Orphan Train by Christina Baker Kline
(*Amazon Affiliate link)
Summary:  When she was a young orphan in New York City, Vivian was put on an orphan train to the Midwest with the idea she would be adopted by a farm family. Much later in life she meets Molly Ayer, who is struggling with being in the foster system. Although they are different in age, the two might find some common ground.
Side note:  The copy I found is a paperback with a fancy deckle edge and a "P.S. section with many extras about the author and about the book. It has a very lush feel.
First Sentence of the Prologue:
I believe in ghosts. They're the ones who haunt us, the ones who have left us behind. Many times in my life  I have felt them around me, observing, witnessing, when no one in the living world knew or cared what happened.
Discussion:
The narrator sounds lonely to me. The idea that only ghosts care for her is so sad.
This novel has gotten a lot of good reviews. I'm looking forward to reading it.
What do you think? Have you read Orphan Train or any other for Christina Baker Kline's books?