Today we're starting the next book in The Bestseller Code 100 challenge, The Choice by Nicholas Sparks for Book Beginnings on Fridays.
Book Beginnings is a fun meme hosted by Rose City Reader blog. To participate, share the first sentence or so of a novel you are reading and your thoughts about it. When you are finished, add your URL to the Book Beginnings page linked above. Hope to see you there!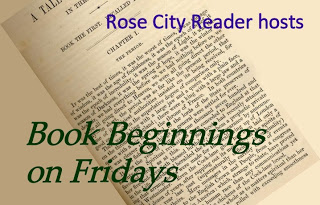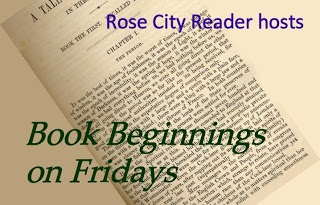 The Choice* by Nicholas Sparks
(*Amazon Affiliate link)
Summary:  Travis Parker is happy being a bachelor. However, when he meets his new neighbor Gabby Holland, his life might just turn upside down.
The Choice was made into a movie that was released in 2016.
First Sentence of Prologue:
Stories are as unique as the people who tell them, and the best stories are those in which the ending is a surprise. At least, that's what Travis Parker recalled his dad telling him when he was a child.
Do you agree that the best stories are those with a surprise ending?
I like a surprise ending that is an interesting twist, but I don't like a surprise ending where nothing is as I thought it was.
Nicholas Sparks's first published novel was The Notebook. In it a man reads stories from an old notebook. Does it seem like stories are a theme with Nicholas Sparks?
First Sentences of Chapter One:
"Tell me again why I agreed to help you with this." Matt, red-faced and grunting, continued to push the spa toward the recently cut square at the far edge of the deck.
It is interesting that the first person introduced in Chapter One is not the main character.
What do you think?