Today we're looking forward to starting the next book in The Bestseller Code 100 challenge, In The Woods by Tana French for Book Beginnings on Fridays.
Book Beginnings is a fun meme hosted by Rose City Reader blog. To participate, share the first sentence or so of a novel you are reading and your thoughts about it. When you are finished, add your URL to the Book Beginnings page linked above. Hope to see you there!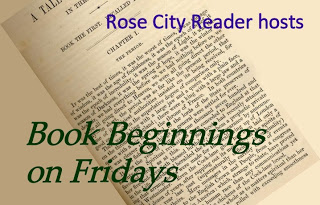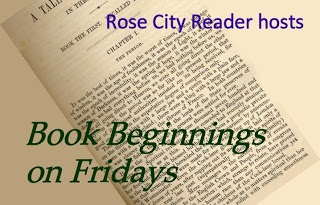 In The Woods* by Tana French
Reprint cover:
My paperback copy has this cover:
Which cover do you like better?
Summary:  Twenty years before, three young children disappear into the woods that surround their Dublin neighborhood. Only one survives, and he can't say what happened. Now he's a police detective faced with investigating the murder of a young girl in the same woods.
This award-winning novel is the first in a series of six featuring the Dublin Murder Squad.
First sentence of Prologue:
Picture a summer stolen whole from some coming-of-age film set in small-town 1950s. This is none of Ireland's subtle seasons mixed for a connoisseur's palate, watercolor nuances within a pinch-sized range of cloud and soft rain; this is summer full-throated and extravagant in hot pure silkscreen blue.
First sentence of Chapter 1:

What I warn you to remember is that I am a detective. Our relationship with truth is fundamental but cracked, refracting confusingly like fragmented glass.
I am so looking forward to reading this book. The first person narrator in Chapter 1 is intense. I'm also intrigued that it is set in Ireland.
Have you read In the Woods? Any of the others in the series by Tana French? What do you think?